Coach Rob Regish's Dirty Dozen
Recommended Supplements
It's one of the most asked questions that I get. What supplements do you recommend I use? Well here is my list of top 12 supplements you need to be taking.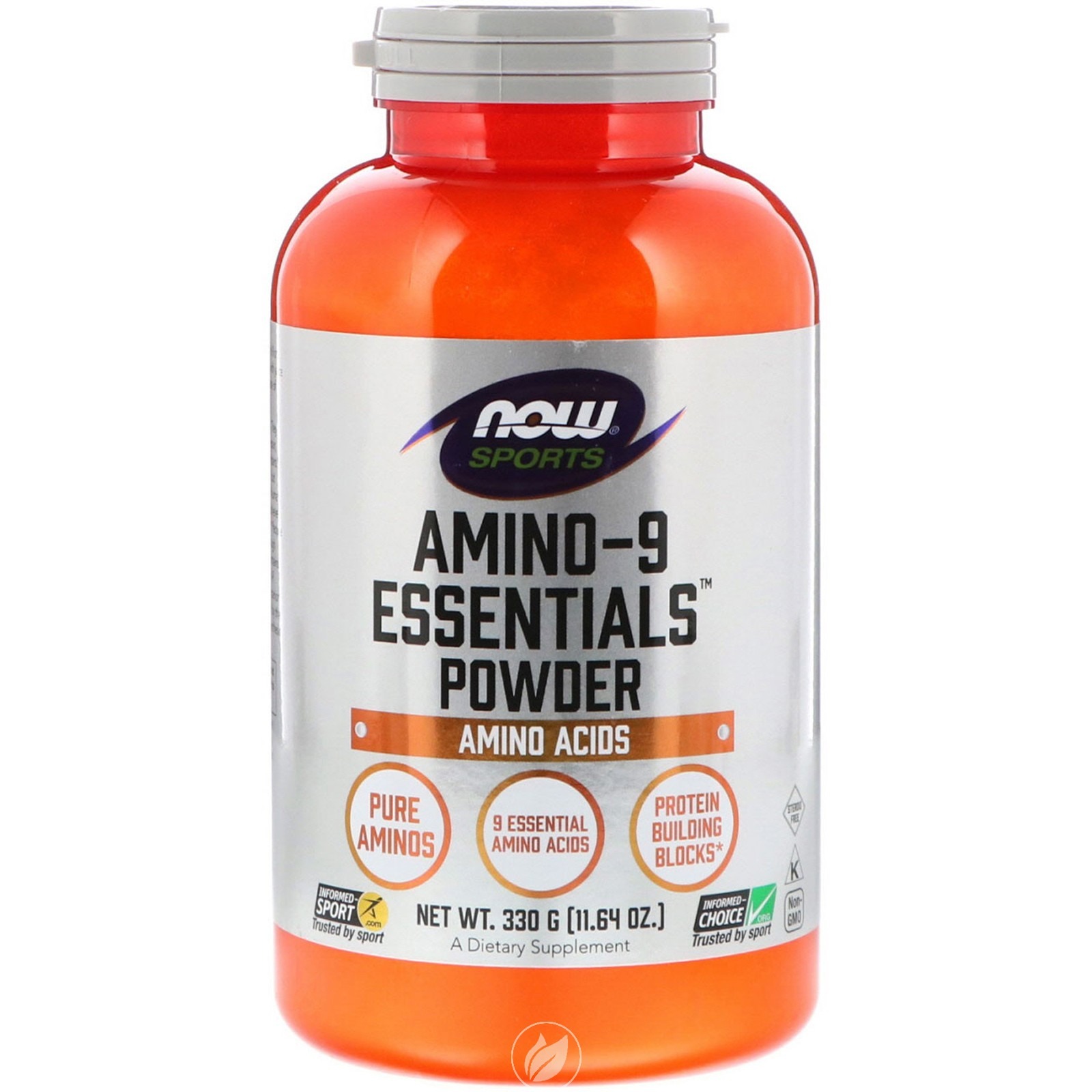 1. NOW Sports Amino-9 Essential Powder
I've said this before and I'll say it again: If you're going to spend ANY money on supplements whatsoever, buy and use the 9 Essential Amino Acids first. Whether you're looking to add muscle, burn fat or even both, EAA's will make a noticeable difference in how fast you achieve those goals.
For a very reasonable price, you get 330g which will go you a very long way – even assuming 10g used every workout. Further, the EAA's here are in the exact ratios as recommended by the National Academy of Sciences to optimize protein synthesis and tissue repair for adults age 19 and older. Taking 6 grams just prior to training or 5 grams prior to (and another 5g during training) works exceptionally well for most people.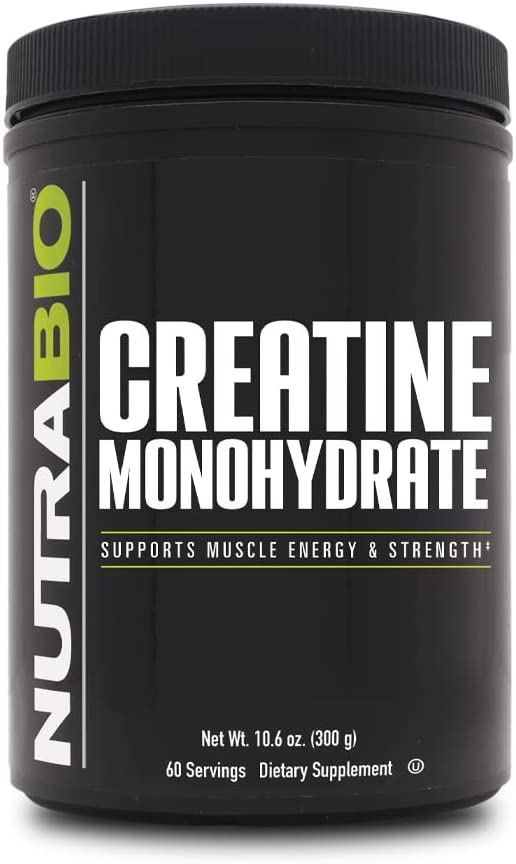 2. Nutrabio Pure Micronized Creatine Monohydrate
This is the purest form of creatine you can get (Phansteil material) so it's worth the extra $ to avoid impurities found in inferior versions. Being micronized, its better absorbed and less likely to cause any gastric upset.
Creatine is perhaps the biggest no-brainer on this list. It's research proven to build muscle, gain strength and improve recovery from high intensity exercise (among many, many other benefits). Even non-performance enhancing stuff, such as improved brain function and protection against certain brain injuries.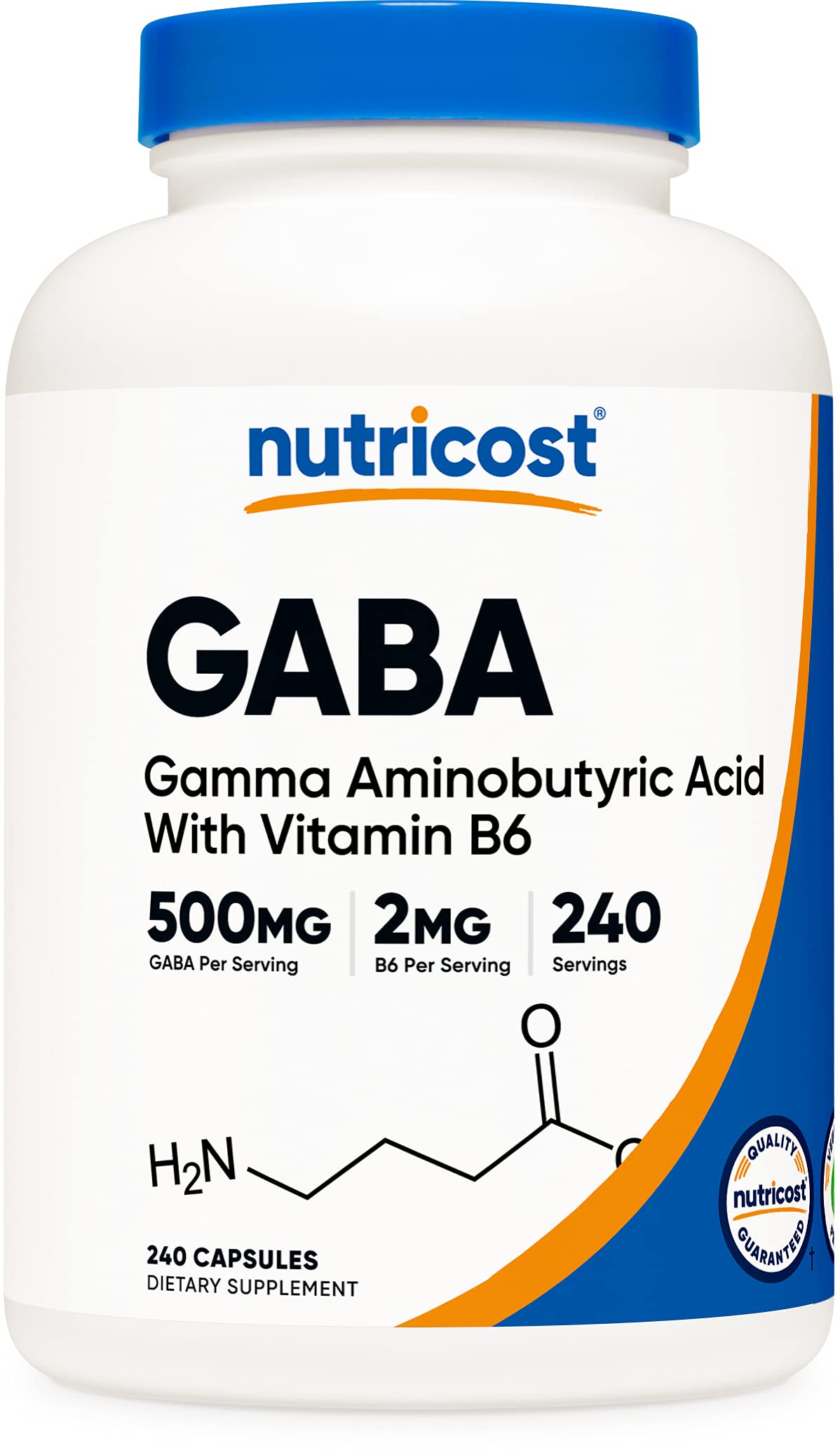 If you're trying to build muscle, burn fat or both – getting your sleep right is a big deal. In fact, I'd say it's the single biggest roadblock holding people back. This stuff not only raises the fountain of youth (Growth Hormone, albeit transiently), it's absolute dynamite for sleep. 2 to 5g around an hour before sleep really does help, although I'd caution you to start low and go slow (GABA is one of the very few supps you can feel working!)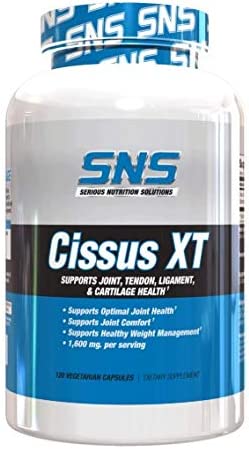 If you have tendon or other soft tissue-like joint injuries, this is the stuff you need. I've used a LOT of supplements over the years, and this product works for the highest percentage of people I recommend it to. I actually prefer the Toniiq brand Cissus, but if that's not available SNS's is another quality option.
Fantastic stuff, and in most cases it works fast. Fast as in a week or less….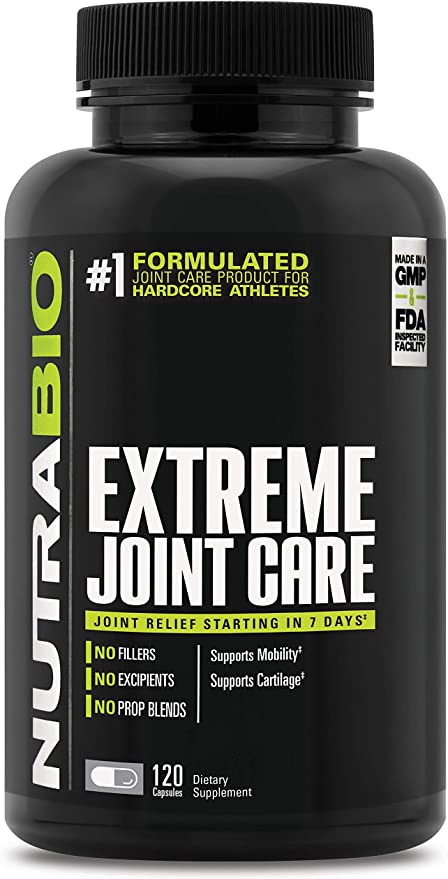 5. Nutrabio Extreme Joint Care
If you have any injury whatsoever, but especially join injuries – this is the best stuff you can buy, for any price. Another product you can feel relief from in a week or less, I've yet to see a more comprehensive formula. You simply won't find so many quality ingredients, for a very reasonable price (around $1/day). Absolutely phenomenal achievement by Nutribio IMO.
BTW, as part of this formula you get a good whack of a bio-available Curcumin, so no need to purchase that separately if using this product.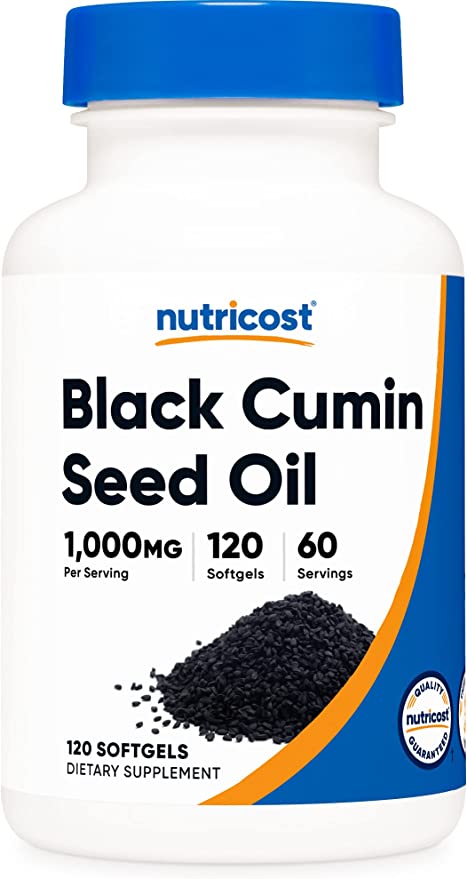 6. Nutricost Black Cumin Seed Oil
If you were to pick one herb to use with the broadest benefits, it'd be a real toss up. Ginger, Turmeric/Curcumin and this stuff are the top 3, no question about it. As an added bonus, Blackseed is a huge boon to immune function. So much so the FLCCC.net recommends using it where Ivermectin isn't available, or to be used alongside it.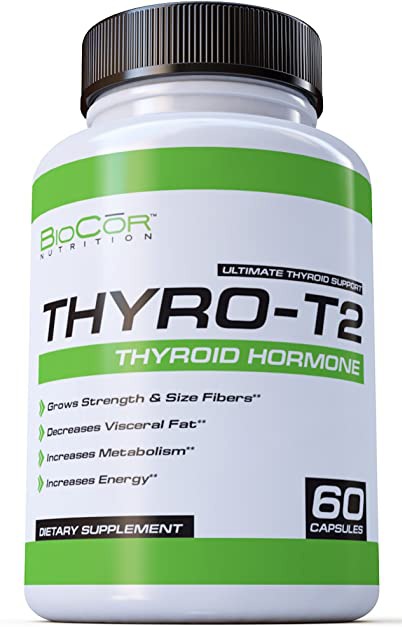 7. BioCor Nutrition Thyro-T2
Fat burners are a hot product with consumers, and we used to have access to one that really worked: The Ephedrine, Caffeine stack. Unfortunately, big pharma put a stop to that and you can no longer find any on the shelves (in supplement/herbal form, anyway). But that doesn't mean there still aren't some gems out there that really work. This stuff is one of them.
Thyro T2 is no precursor, also ran or pretender – it's an active, real deal thyroid hormone. And people have been using it to burn fat for years. This is one of those hidden gems that's still available, so if you're interested in using it to burn fat too, I'd tell you… it probably won't be around forever.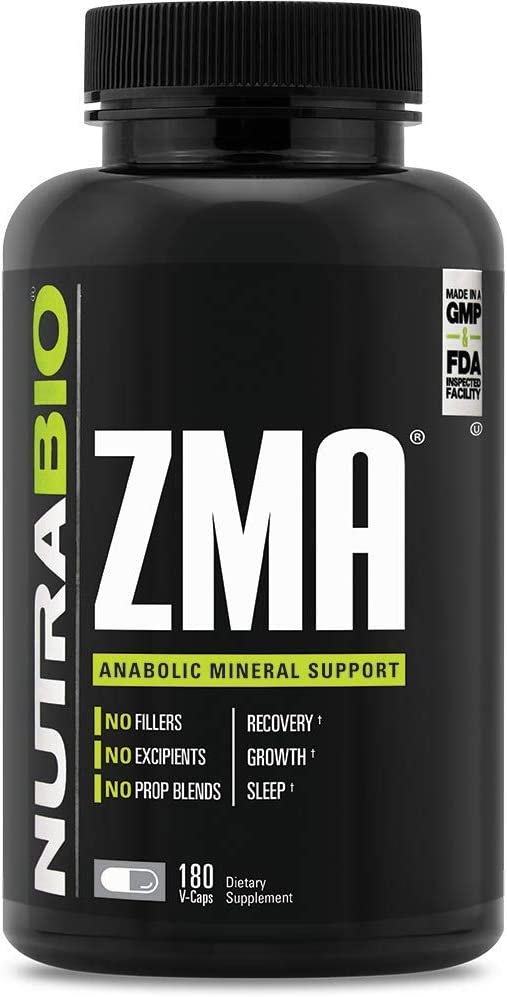 These minerals don't sound sexy, but there is widespread deficiency especially in North America. Magnesium for example… By some accounts, up to 75-80% of North Americans are deficient. Zinc deficiencies are present too (in no small amount, especially athletes). Even if you eat the right foods containing them, we have so over-farmed the land in the US the soil has been stripped of these vital nutrients.
2-3 caps/night goes a long way toward keeping deficiencies at bay. Mg alone is involved in over 300 enzymatic bodily functions – so yeah, it matters. If necessary, taking this alongside GABA really helps with sleep too.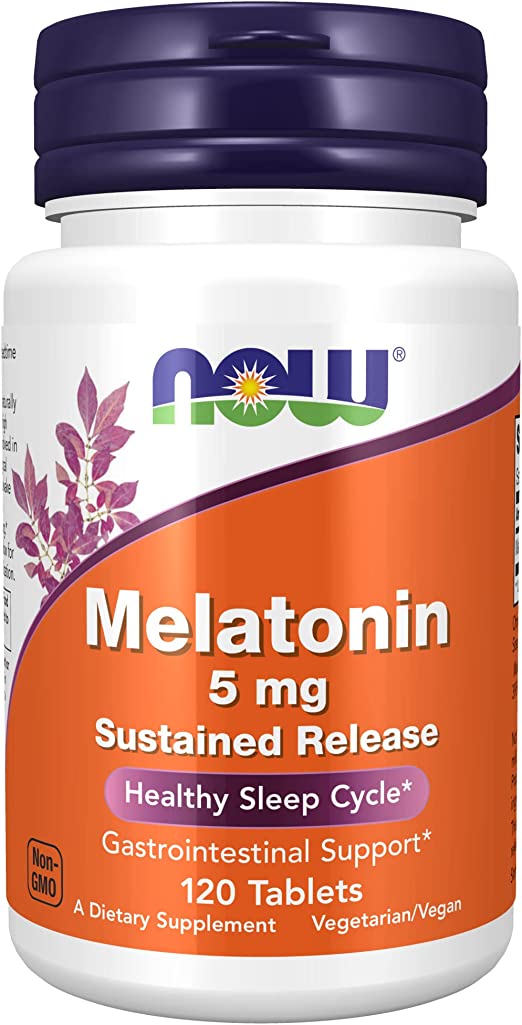 9. NOW Supplements Melatonin
This is the #1 most cost-effective preventative on the market IMO, as it does so much more than afford you a better night's sleep. It is a master anti-oxidant, anti-inflammatory and has been shown to prevent the decline in mitochondrial function related to aging and/or a certain viral infection.
Used alongside GABA and ZMA, it forms my natural/tri-fecta sleep stack. The sustained release nature of NOW's product should prevent waking up in the middle of the night, and allow for deep, restful slumber. For all that it does, Melatonin still costs just pennies…
This is one product that needs to be on most people's nightstand.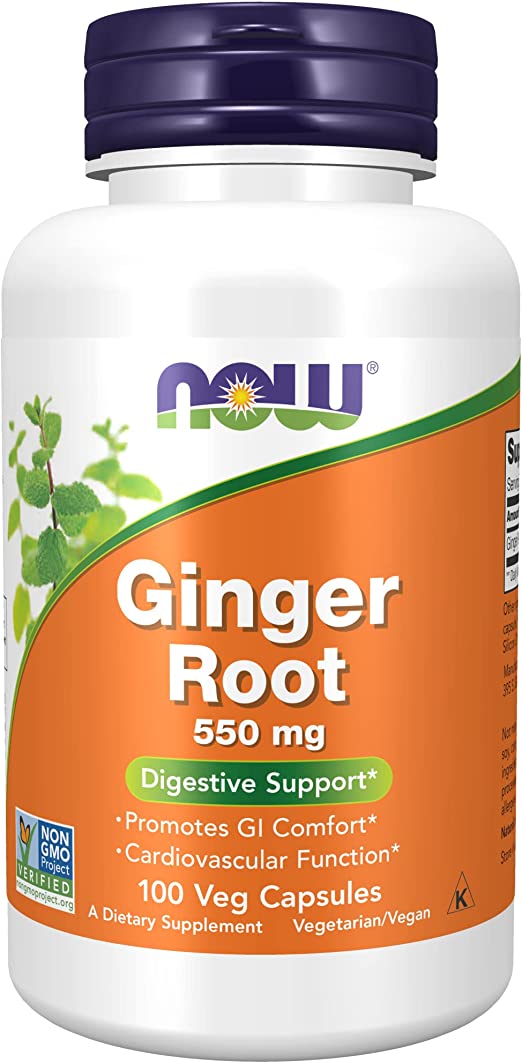 10. NOW Supplements Ginger Root
Ginger is one of those things that gets overlooked, as it's "just" Ginger – right? It can't be that good, can it? The answer to that question is a resounding YES, and NOW has a terrific product that fits the bill. NOW is a company that's been tested and found to be true to label for decades (before it was done on a more widespread basis), and it's standardized for at least 5% Gingerols. A tiny bit of it on the tip of your tongue should tell you all you need to know – this stuff is potent.
Like melatonin, it's still quite inexpensive and if you had to take one item on this list to a desert island with you to stay healthy – Ginger would be it!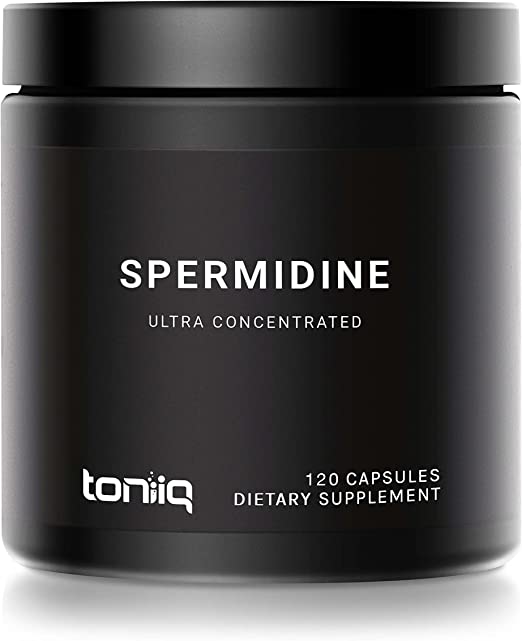 Spermidine is a compound you're going to be hearing a LOT about in the coming years, and in particular the anti-aging community. In a nutshell, it stimulates the bodily process of autophagy which involves the collection, aggregation and disposal of old, dead and diseased cells - then replacing them with new, strong, healthy cells. The implications of almost "on demand" autophagy are enormous IMO in their scope and possibilities.
Everything from enhanced viral clearance to greatly slowing the aging process. It holds incredible promise and like Blackseed, is FLCCC.net recommended to help rid your body of the toxic spike protein. It's literally at the top of their list for said purpose.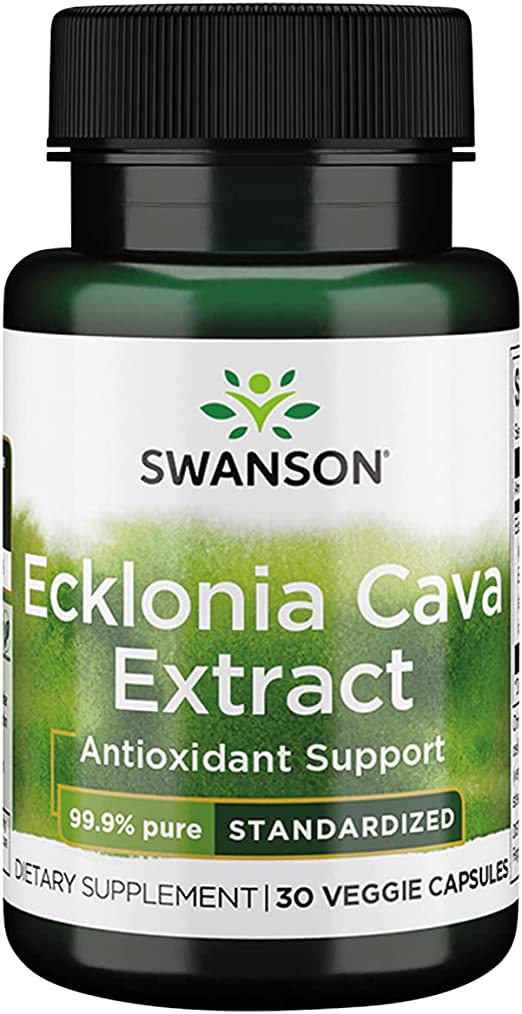 12. Swanson Ecklonia Cava Extract
In many ways I've saved the best for last. Ecklonia Cava is actually a rare, deep water seaweed rich in compounds being studied for its long, long list of benefits. As just one example, it's a fantastic anti-oxidant, having a half life of 12 hours (green tea catechins for example, are only 30 minutes). Hundreds of millions of dollars are being spent to understand what the "actives" are, how it works etc. – which is a great sign. Companies don't invest $ like this where there isn't much promise.
So while terrestrial compounds have a wide range of known benefits, we are just scratching the surface of what gifts the sea has to offer IMO.
As a compound for general health, wellness, anti-aging, better immune function etc. EC has more potential upsides than any other compound on this list. I would highly recommend trying it, especially if you're limited to just 1-2 compounds on this list.
WARNING: The information presented is not intended for the treatment or prevention of disease or any medical condition, nor as a substitute for medical treatment, nor as a substitute for medical advice. The Blueprint Bulletin is presented for informational and entertainment purposes only. Neither the author, RSR Musclemass, LLC, associated promotional websites nor any of their subsidiary companies, websites, personnel, publications or any media resource either known or unknown assume any liability for the information contained herein.
The information contained herein reflects only the opinion of the author and is in no way considered required practice. Specific medical advice should be obtained from a licensed health care practitioner PRIOR to employing the information which follows either in whole or in part, and before beginning ANY new diet, supplement, exercise or training program.
These statements have not been evaluated by the Food and Drug Administration and referenced food supplements are not intended to treat, cure or prevent any disease.
Undertake any of this information, either in whole or in part, at your own risk.